Here we are on the way home with two glass bodies, one sedan & one roadster. This was the last week in March of this year. Been working on it about 6 weeks now.

And here is my sedan at home in the back yard.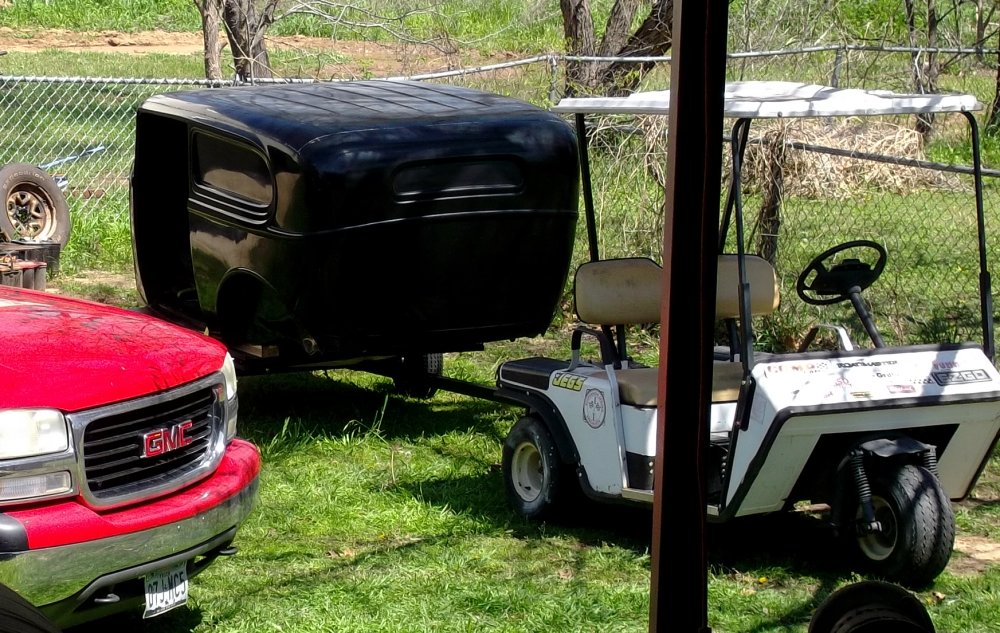 Here I have it hanging upside down in my garage, measuring for the frame.
This is the rear end I'm using.
And the front end.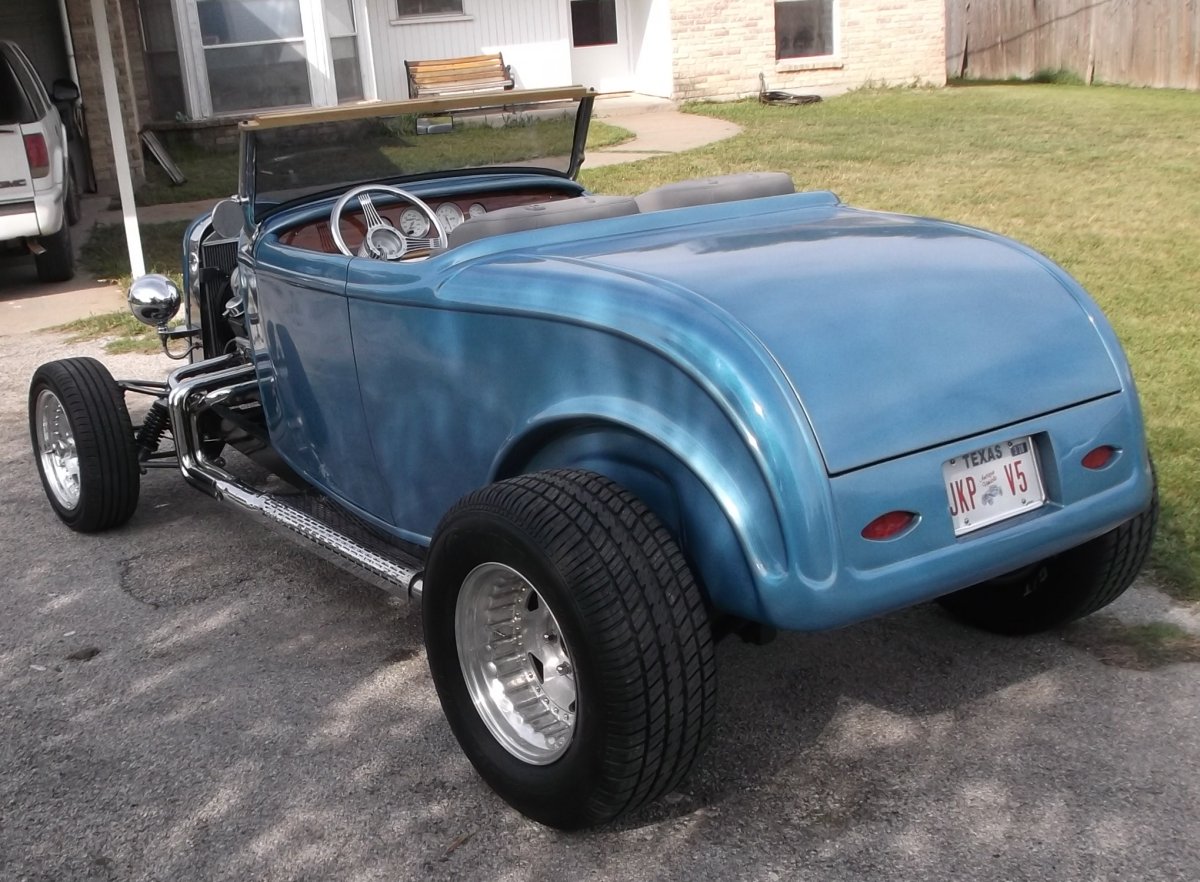 This is the engine & tranny I built for it.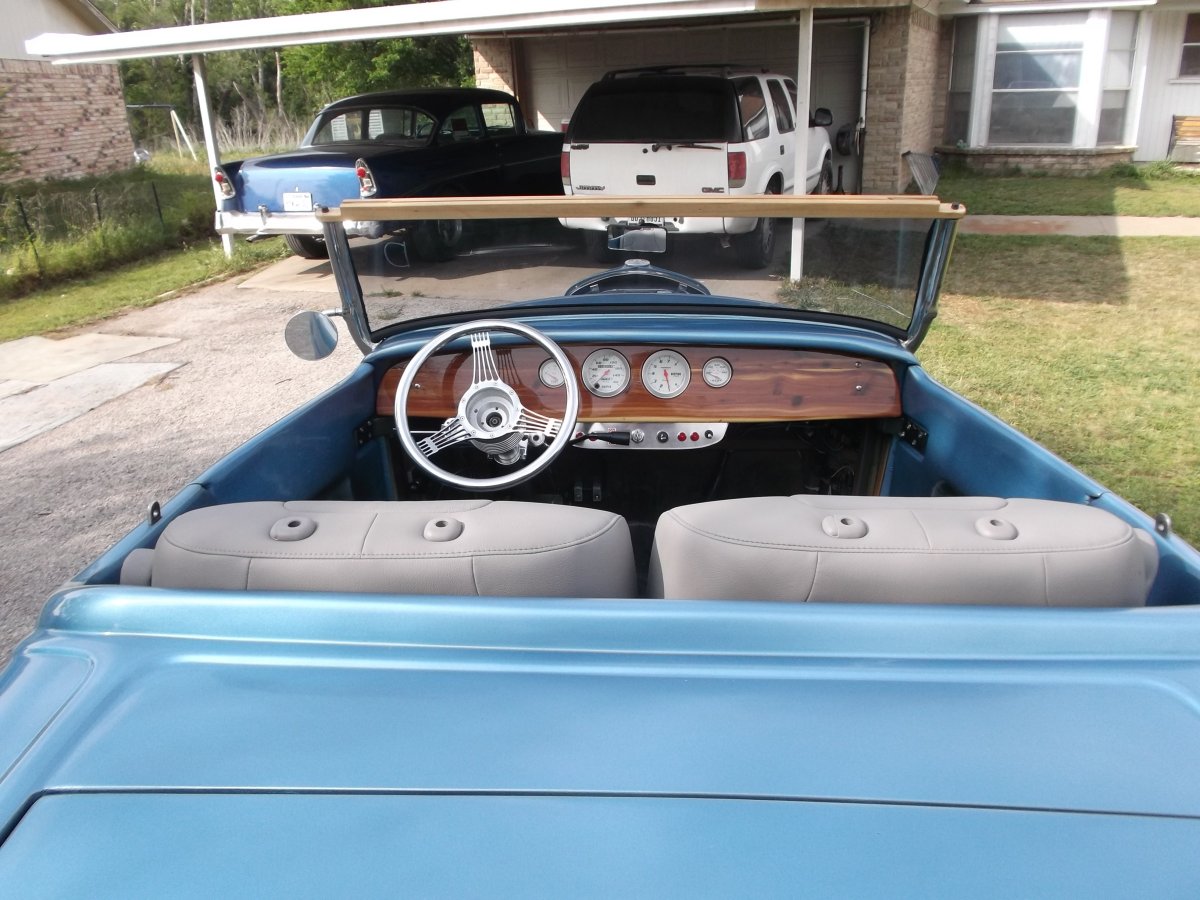 I'm going with a quarter elliptical rear suspension, these are the springs I made up out of S10 springs.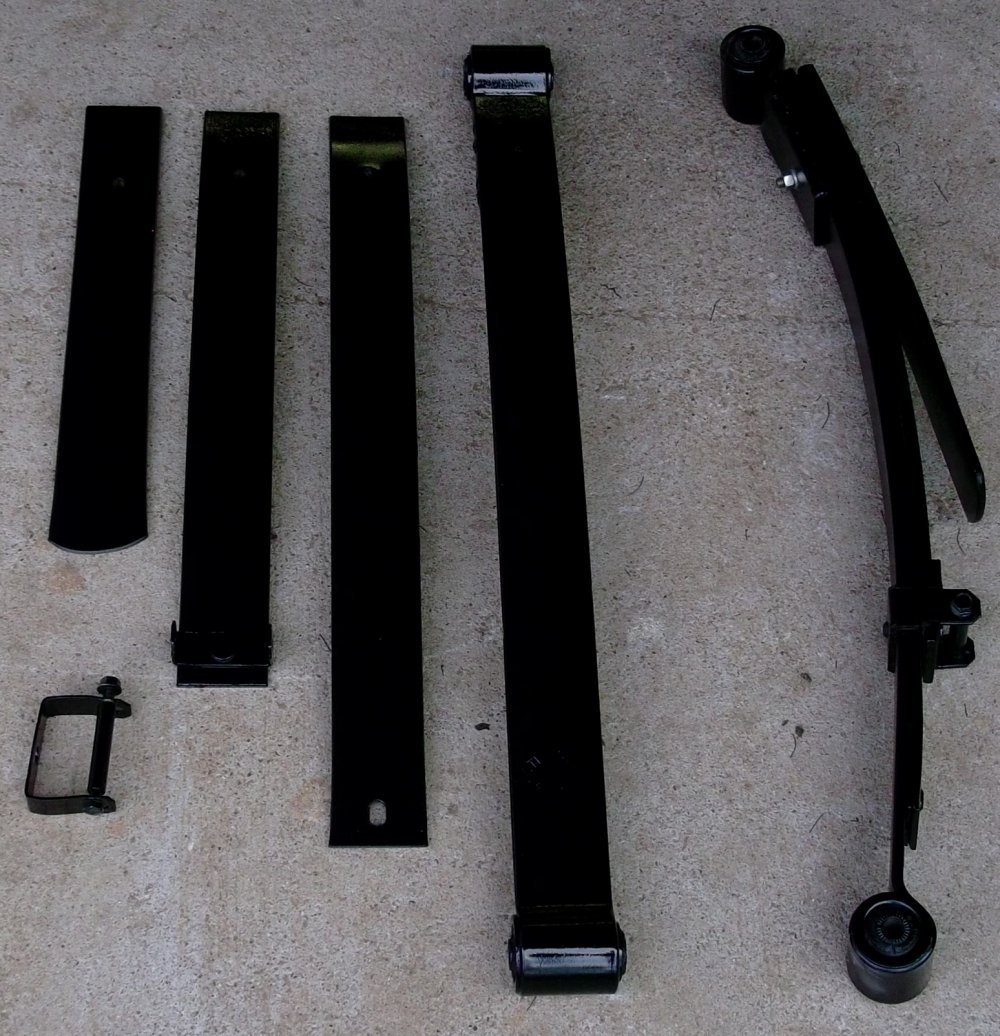 Here are a few pics of the frame I built for it.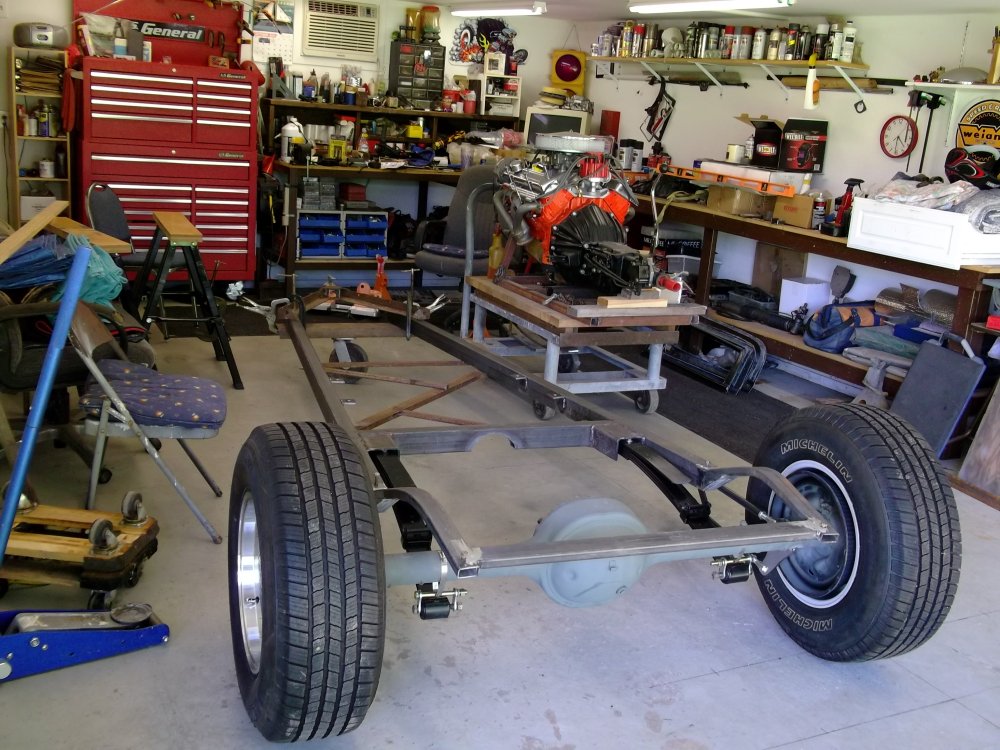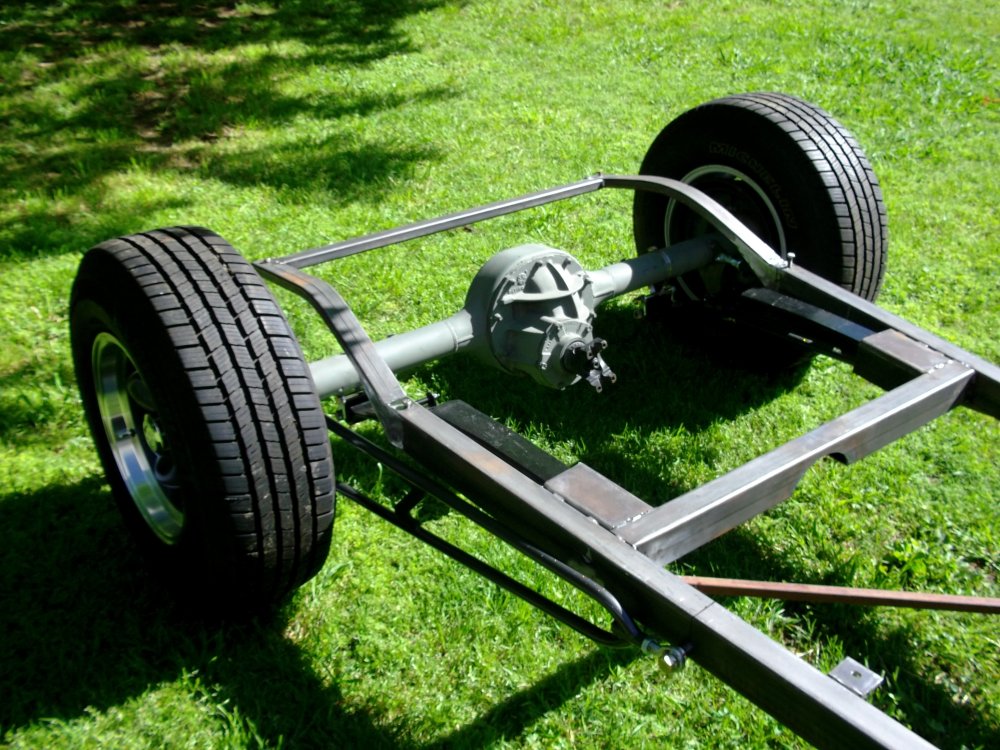 Getting ready to sit the body on the frame for the 1st time.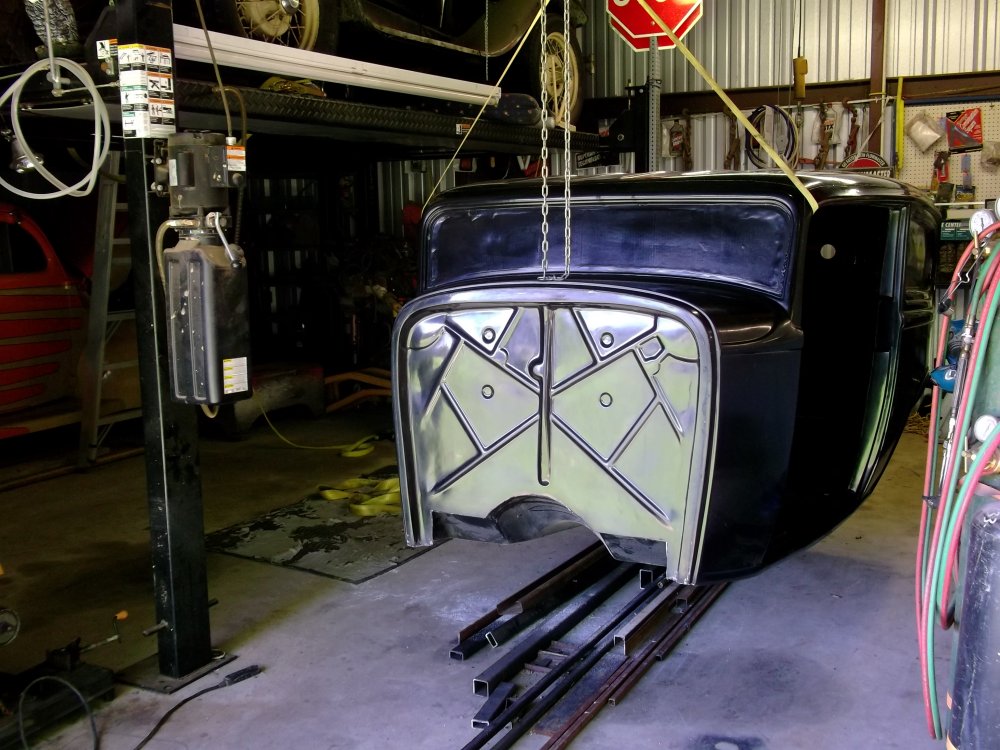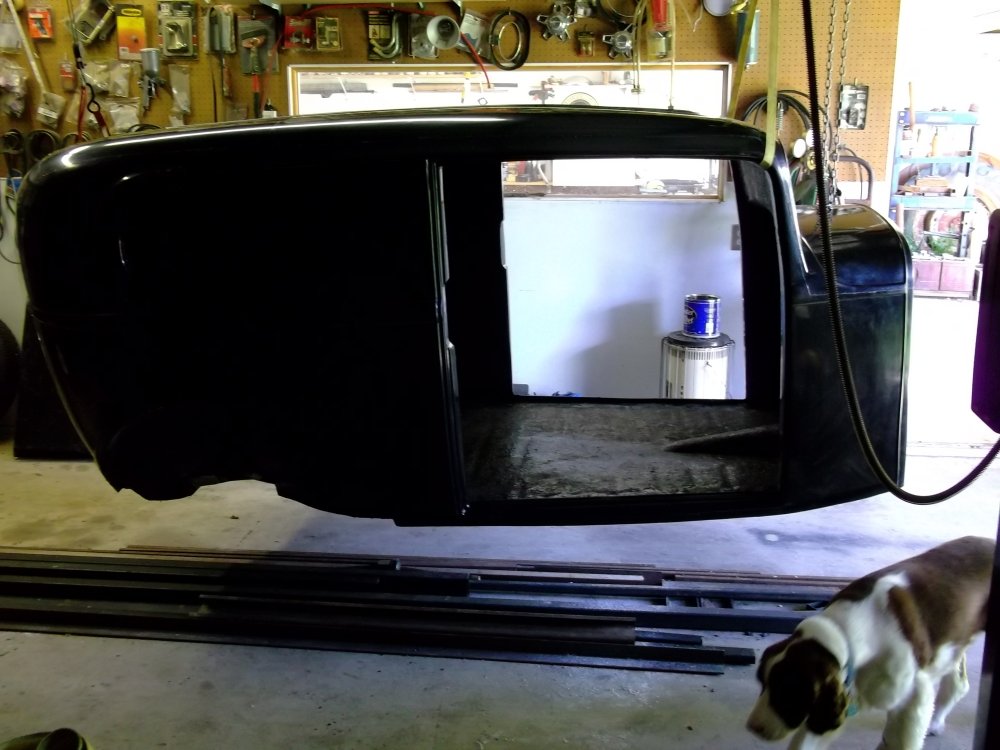 Body on the frame.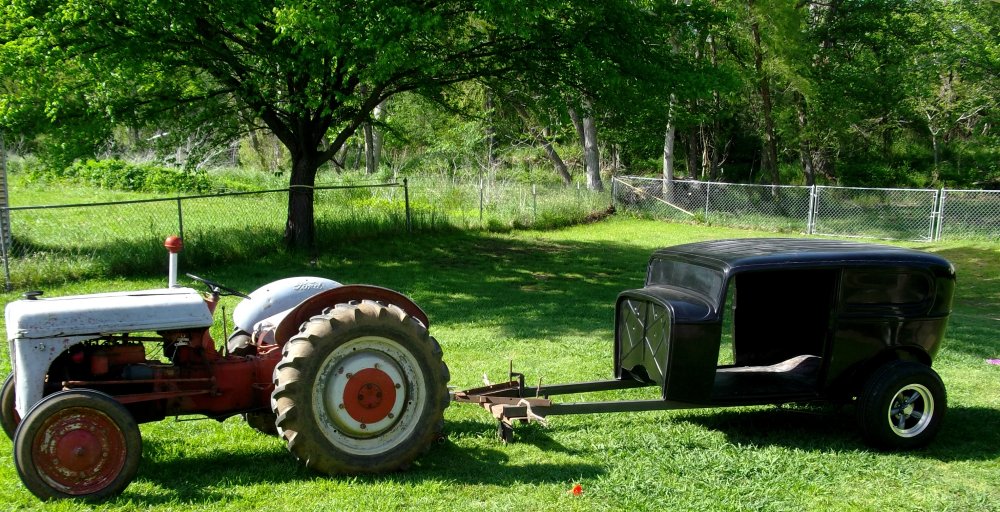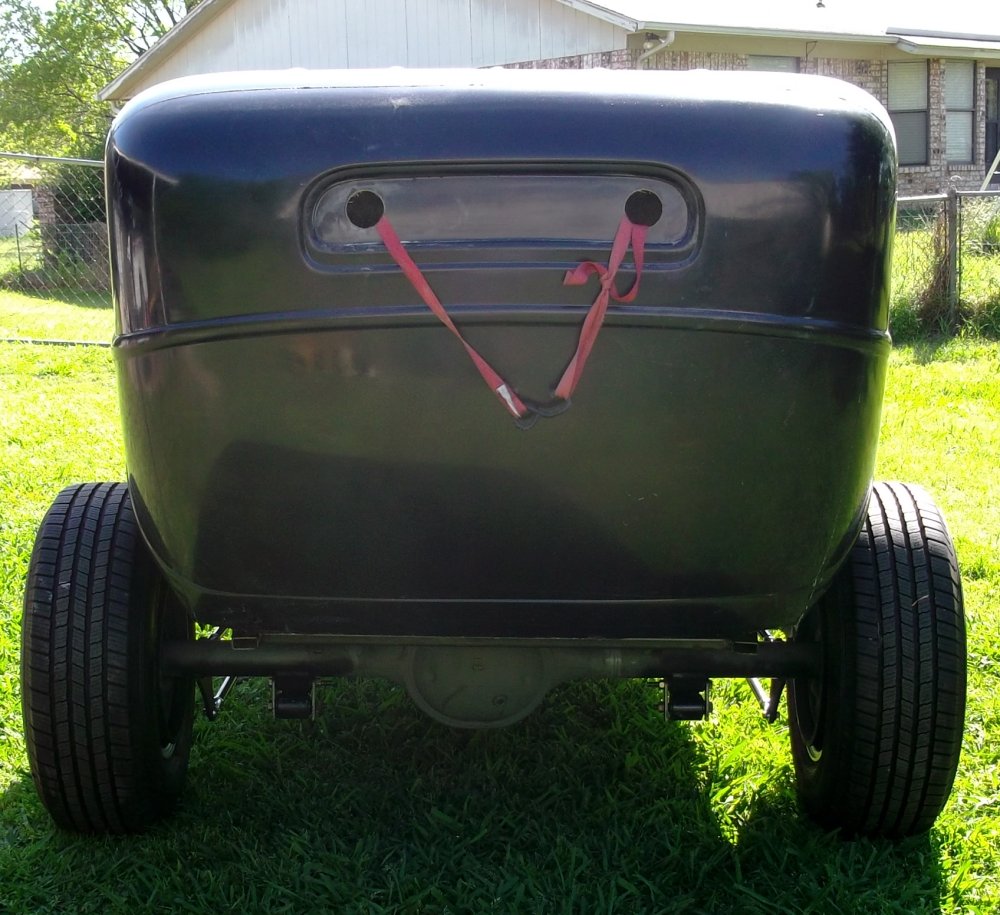 Engine & trans are in place & ready to make up mounts.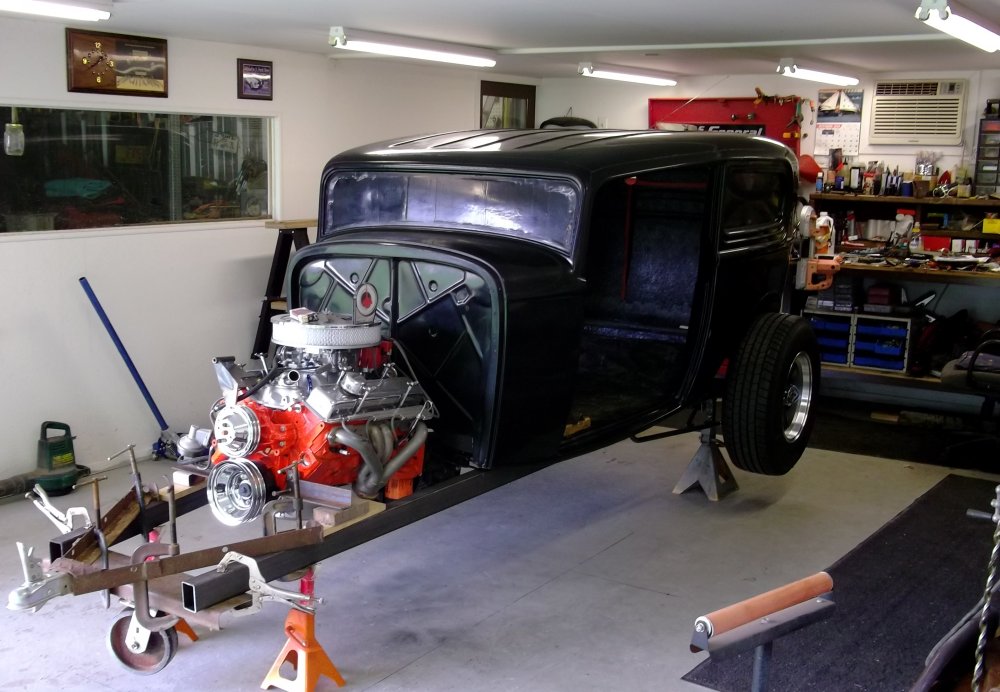 I now have the body back off the frame, the front end installed, more frame structure installed and read to finish weld up the frame. I will post more pics soon.