JCF Turkey Shoot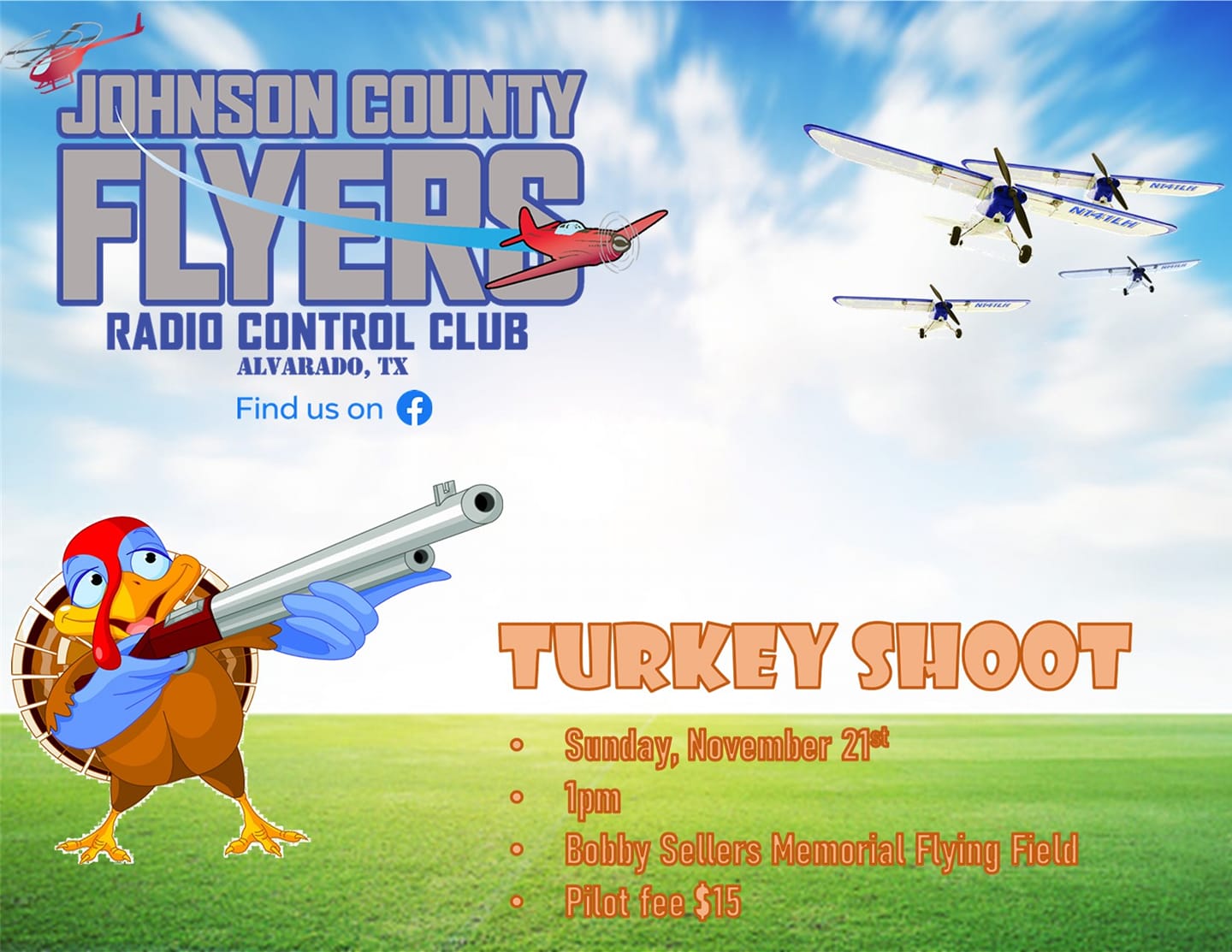 Come & join the FUN! This event is open to everyone from any club.
All that is required is an AMA & a $15 entry fee.
There will be many prizes!
If you have soloed, you will be able to fly in this event & be competetive.
This will be similar to Musical Chairs but with airplanes. We will fly up to 5 at a time & when the whistle blows everyone does a touch & go. The last one to touch down will stay down. Points will be awarded in the order that each one is eliminated. We will have several rounds, lots of fun & prizes!
Registration will start at 1:00pm & flying will start at 1:30pm sharp! We need to adhere to these times so we can have several rounds. Ya'll Come!